One of the biggest parts of Amazon's success is the market for third-party retailers to sell their products through the Amazon platform. Many Amazon sellers are independent small business owners who use Amazon's large-scale connections with buyers around the world to build successful small businesses. According to Statista, Amazon's third-party vendors generated approximately US$23 billion in revenue in 2017, an increase of US$16 billion compared to last year. So how can you use this amount of income? In this in-depth Amazon sales guide, we will introduce selling on Amazon:
General sales skills
How to sell your product faster and easier
Selling products during holidays
Advanced sales skills
General sales skills
When most people think of selling on Amazon, they think of large companies selling thousands of products and shipping from fulfilment centres around the world. Yes, it may be overwhelming. However, Amazon can also become a great platform for small business owners who are just starting to get involved in online sales.
There are more and more opportunities to sell on Amazon, and with the right strategy, there are great opportunities for those who venture into the sales market on this dynamic e-commerce website. Here are eight guidelines for successful Amazon sellers to get you started.
Start small.
If you have ever explored what it takes to develop your own e-commerce website, you know it may be both technically complicated and expensive. When you first started, dealing with such projects was not always a good idea. You also have product sources, marketing strategy development and customer service. However, building your own e-commerce website does not mean that you will automatically receive online traffic.
With Amazon, you can take full advantage of working with one of the Internet's top websites. This means being able to use its advanced websites and their traffic. The good news is that you can start selling a product on Amazon. From there, you can slowly build an online business and grow as you imagine.
Think about what people want and what others can't offer.
This seems simple, but interestingly, many sellers on Amazon have made mistakes in selling other products that dozens of sales people are also selling.
This is a disaster. Amazon creates a page for each product on its website. This means that all sellers that sell the same product are concentrated on the same page. If you are selling a product that is sold by another 50 sellers, you will have difficulty distinguishing yourself (unless you are willing to be the lowest price product, including shipping).
Amazon's sellers are competing for the top position on the product page – called the "purchase box." Sellers with the best price and history can get this coveted position, which is an automatic sale when someone clicks "Add to Cart." All other sellers will be listed next to the page, not even on the second page.
Don't want to be the lowest price seller? Then you need to make your own unique product or resell a unique product made by others. The goal is to minimize your competition on the Amazon product page.
Many Amazon sales experts will tell you that usually avoiding media related products (such as DVDs, music, and books) will bring more luck. In addition, the possibilities of the product are virtually endless.
Consider how to ship your product.
Packaging and shipping your product is quite simple when it's limited each day. But what happens when sales increase, and you now have dozens of orders every day?
Yes, this does happen (especially during the holidays, you may process hundreds of orders per day). If you also want to consider returning goods, and unable to deliver shipments and emergency deadlines, this challenge can become a real business headache.
Fulfilment by FBA is very convenient. Amazon's fulfilment means:
You will ship the product to one of Amazon's warehouses.
Amazon will ship your customer's order for you.
Amazon manages customer service and returns.
In some cases, Amazon customers will be able to take advantage of the free shipping service.
The FBA advantage of Amazon sellers is very extensive. Here are a few reasons:
Orders can be packed and shipped 24 hours a day.
You do not have to deal with returns so that you can focus on other aspects of the business
Your customers will prefer fast and free shipping.
The Amazon Cash Centre can also be used to place orders from eBay or even its own website.
You don't have to invest in hiring staff to help with shipping.
Your business is not limited by your ability to ship products.
Support your Amazon sales through content.
Small business Amazon sellers can enhance the success of their businesses by leveraging the same content marketing strategies as large companies. You can promote your online business through social media channels such as Facebook, Twitter, Google+, and YouTube.
By providing links to product pages, you can easily reach your Facebook community and share with them the products you sell on Amazon. Tweets about your presence on Amazon can increase the number of views, and product videos that contain interesting content may be shared or even spread.
Many Amazon sellers promote their products by publishing content on blogs – including their own blogs and guest blogs. Writing detailed information about your product, discussing interesting facts about your small business, and even sharing helpful tips for others in your industry can help spread information about your product.
Jumpstart sales using ads:
There are no simplifying sales. Fortunately, Amazon offers an ad program similar to Google AdWords that helps you target specific types of customers. Use this program to help you take advantage of Amazon's high traffic and help you ultimately streamline your Amazon business.
Classify inventory and group materials and packaging materials.
When you sell products on Amazon or other e-commerce sites (such as Etsy and eBay), you may soon lose the products you are selling, the places and content that has been sold.
You don't want to run the risk of losing the item you sold.
To simplify your Amazon business, it may be helpful to separate the Amazon listings and put them in the designated area and its packaging material. By doing this, as long as you sell items, you can simply package, label and ship.
When you need them, get your money ready.
Streamlining your Amazon business needs to be prepared for anticipation and accidents. When you need money to hire help during the high season or you need to buy a piece of equipment, you may need a quick cash source. Getting a bank loan may take several weeks or more. Instead, the use of commercial funding sources by online lenders leads to a more streamlined solution.
Prepare photos and descriptions in advance.
When you list your product on Amazon, don't wait to write a product description and take a picture. Instead, start selling immediately after the product goes into inventory, no matter when you list it.
In this way, when you are ready to sell them, you are ready. Keeping full records of product descriptions and images can also save you a lot of time. The bestsellers on Amazon are products that create an organized system to manage all aspects of their marketing, including product descriptions and photos.
How to Sell Your Product Faster?
Whether you are relatively new to Amazon sales or want to get more revenue from e-commerce operations, there are plenty of useful resources to make your life easier.
The advantage of selling on Amazon is that it can be associated with almost any retail product niche market and global buyers, and there are powerful tools and Amazon experts can help you find out how to adjust prices, manage inventory and implement maximum sales Strategy.
The following are the six tools that Amazon retailers should consider investing in.
Amazon's Fulfilment (FBA)
This is not the first time we have mentioned FBA in this guide (this will not be the last time). For Amazon retailers, FBA is a great tool because it allows sellers to use Amazon as their outsourced warehouse fulfilment and transportation functions.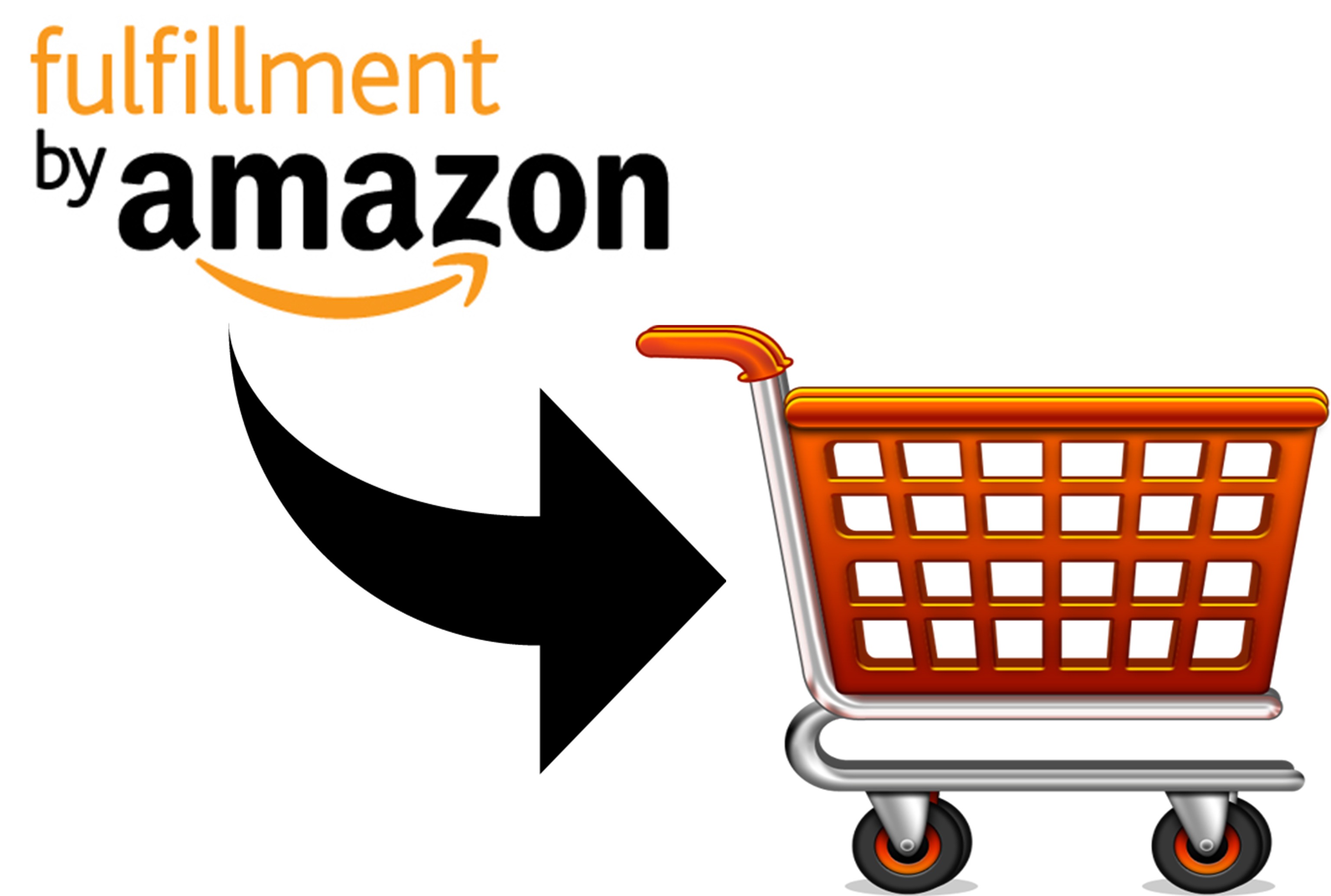 For small business owners, especially if you do not have a physical retail store, FBA has many benefits:
Convenience
speed
Expanded customer coverage
Stock storage
Pay-as-you-go pricing
Product meets Amazon Prime's popular free two-day delivery
Amazon Tutorials and Webinars
Amazon offers several free tutorials, how-to guides, and webinars that give you a guided tour of the various products and services available to Amazon sellers. These webinars are very helpful because they explain (using audio and video information) how to fully understand the concepts and capabilities of FBA and Amazon Product Ads.
Even if you are not an expert in Web development, logistics or inventory management, Amazon also provides you with intuitive tools to help you allow more buyers to view your product and help provide efficient shipping and distribution when customers place orders.
Amazon Service Sellers Forum
The Amazon Service Sellers Forum provides Amazon sellers with resources, tutorials, new seller help, and specific guidance on how to sell more products more efficiently. Recent topics include what to do if the customer asks for a return before the item is shipped, what to do if the other vendor hijacks your product image, and how to get a cheap shipping rate.
Caring for your items.
Due to incomplete product descriptions, small errors such as image loss or misclassification, Amazon's many Amazon retailers have acquired products that have been suppressed by Amazon. Here are some tips for helping you with the list:
Highlight the product being used
Display product packaging photos
Includes photos showing product size
Show products from different angles
Follow the title formula for a specific product
Use bullet content
Follow your product description
Stop selling your low-performance products.
An important aspect of running a successful small business, especially the Amazon market retailer, is deciding which products to stop selling. In addition to proactively selecting products that are passionate about selling and providing opportunities for success, the key lies in learning how to trim bad products.
Don't waste time, money and effort to buy products with high returns or poor customer reviews. Not only can this help you earn more money and increase efficiency, it can also help you maintain the status of featured merchants, thereby qualifying you for Amazon's coveted Buy Box (where 90% of Amazon sales happen). Even if your low-performance product is still profitable, it is not worth the risk of damaging the overall credibility of your account.
Don't be too high (too much).
Sometimes over-pricing may be a good strategy for selling on Amazon – especially if you have high-demand products.
However, in most cases, if your product price is more than 10-15% higher than the bid price, you will lose the product's eligibility to be included in the purchase box.
If your product can no longer be obtained from the manufacturer, and you can prove to the Amazon seller support department, you can remove the "price" from the list, which means that you can price your product at any level in the market.
Uninstall stale inventory.
One of the challenges of running Amazon's retail business is when you have stock that will not be sold. Too long old inventory can bring cost and cash flow problems to your business.
Fortunately, the holiday shopping season can be an unexpectedly good time to unload slow-selling products because people not only shop for themselves; they are also buying gifts for others!
This means that even if your clothes are a bit extreme in colour or style, or something a bit strange or unusual, you may find a buyer who is willing to give a wacky gift or needs a white elephant gift.
Prepare to reduce profit margins.
The holiday sales season offers a substantial increase in sales, but it is also more competitive. During the holidays, many retailers try to unload stale inventory or provide products that they would not normally sell, hoping to get cash on holiday sales.
This means that you should be ready to accept lower profit margins for each sales item.
However, the large influx of sales force automation should be expected to compensate for the slight decline in the average profit margin.
Registering for Amazon Fulfilment.
As we mentioned above, FBA is a service for Amazon sellers that allows Amazon to complete your customers' purchase orders.
With FBA, Amazon will store, pick, pack, ship, and provide customer service for the products you sell. With FBA, your product qualifies for Amazon Prime's free two-day delivery service, which is often a faster, more reliable shipping option than most independent retailers can offer.
Amazon now has more than $90 million in Prime users, and this year's sales of about $100,000, sales of more than 100,000 US dollars (of which 10% of the seller earns more than 1 million US dollars per year).
However, if you register for FBA, remember that you need to extend product delivery time. In November and December, FBA may take 4-5 days to receive the product (compared to 1-2 days in peacetime).
For more information on how to use Amazon to maximize your Amazon retail business, check out Amazon's "Grow with FBA" blog. Amazon can help you advertise and provide you with the latest tools and techniques to help you increase sales, reduce FBA fees, manage inventory, and more.
Reduce prices at the right time.
Reducing prices is a good strategy for selling on Amazon, because it gives you the opportunity to clean up as much stock as possible as soon as possible, so as not to be too late.
In 2017, Amazon's largest sales day was Cyber ​​Monday, and small companies globally ordered more than 140 million products. Consider lowering prices after Thanksgiving on Cyber ​​Monday and Christmas Sale on Black Friday.
Advanced sales skills
Although this guide focuses on sharing tips for beginner Amazon sellers, we also want to introduce tips for advanced Amazon sellers. If you have been playing on Amazon for some time and need some extra help, check out these three advanced sales tips.
Find hidden keywords in the market.
Sponsorship campaigns can be tricky. It's important to bid on the right keywords so that sales increase, avoid mistakes, and lose money.
Although you may already know how to find existing keywords to bid, you should also find new keywords. That's it:
In-depth customer ideas. Go beyond the details of the general thinking process. "CCTV Cameras" are very extensive, but "residential CCTV video surveillance" can help you reach more niche audiences.
Analyze existing keywords and keyword phrases in your business. Add unique wording, features and benefits to your business listings to get new keywords. The "Blue Cozy Sweater" is very wide, but "this blue cashmere sweater can give you a feeling of comfort and warmth on a cold winter day. This is great for any occasion. You can wear casual or business clothes." Better.
Look at your competitors. Although any level of seller knows this, the way you look at competitors can divide you from junior sellers to high-level sellers. This is not just looking at their ads, products and lists. You should also conduct competitive keyword analysis to understand how they perform.
Use manual and automatic targeting campaigns.
Manual campaigns are more keyword-driven, while automated campaigns are content-driven. Automatic campaigns show you new keywords, reveal hidden keywords that convert traffic to sales, and may even be broader and more visible.
The keywords are cheaper. Consider automatically over clocking when manually zooming out, and run an auto run once a week to get enough data.
Conduct social platform analysis.
If you don't have a social media strategy, it's time to get one. Or, if you just publish photos and generic titles on your platform, it's time to reconsider your strategy. Social platform analytics can help you understand which channels your audience is in and what they like to see.
Dive into tools such as Google Analytics and Facebook Insights to see where your target audience is online. Create demographics for your target audience, but more importantly, create psychological features. Psychology explores in depth how your audience thinks, feels, expresses, and spends money, which allows you to better meet their needs.
There are two ways to get mental statistics:
Investigate existing customers, understand how they use your product, and motivate them, what their goals are, and more. Give them free products or discounts to participate in the survey.
Use website analytics to see who has been motivated or clicked on in the past.
The following is an example of a combination of demographic and psychological statistics:
Lucy is a 24-year-old single woman living in Atlanta, Georgia. She lives next to a roommate and has a dog who likes to play and hug. Lucy likes to read science fiction, watch comedies, ride bicycles in spring and summer, and visit museums from time to time. Her annual income is 45,000 US dollars. She cares about health, so she often participates in yoga and taekwondo classes. She tends to quality rather than quantity, and finds implementation in her career. She lives within a budget, but once a month, she treats her good things.
Analyze the ROI of any of your existing strategic campaigns to see if you can find any unique business opportunities in your campaign. Beyond find out if they help or hurt your sales. Presenting activities that no one else is doing.
Hiring the right sales team (if you have no experience). This will transfer most of your burden to more experienced people.
Keep up with FBA's growing resources and tools.
If you use FBA, make sure that you have updated the latest tools and resources available to Amazon sellers. Some high quality tools include:
Inventory Performance Index (IPI): IPI aggregates data from sales, inventory, and costs to measure how effectively you manage inventory.
You can also view custom suggestions to increase inventory rates, provide excess inventory recommendations, reduce inventory and holding costs, and strand stock operations to ensure that your product is available for purchase. With IPI, the higher the score, the better the store's performance.
SKU Performance: SKUs can help you understand your product's sales and trends, see how often you win a purchase box within 30 days, dig deeper into competitors' prices, give you ideas for replenishment inventory, and allow you to buy Perform various operations directly from the page to manage the performance of each SKU.
Amazon's global fulfilment network: As Amazon's advanced seller, you may be able to achieve great success in the United States. It is time to think about the world.
FBA is also true in other regions (such as the European and Japanese markets). When you store your product in any Amazon logistics centre in Europe, Amazon's European logistics distribution network will satisfy your sales in five European markets. If you are already selling in Europe, use the Pan-European FBA program, which manages your inventory in Europe to meet demand while providing the highest qualification for your product.
In order to simplify your Amazon business and increase your sales, please pay attention to the system, policies and procedures. Then, establish your own way of managing online business. With this method, you will save time and money – every online business owner can use more.